Alles Gute für unser gemeinsames Jahr im Zeichen des Feuervogels! Noch bevor dieser im Februar nach New York abhebt ist die V.E.B. ICH AG schon in Frankfurt und New York am Vorglühen…
18. Januar  2017 19-22 Uhr: Frankfurt, KunstRaum Bernusstraße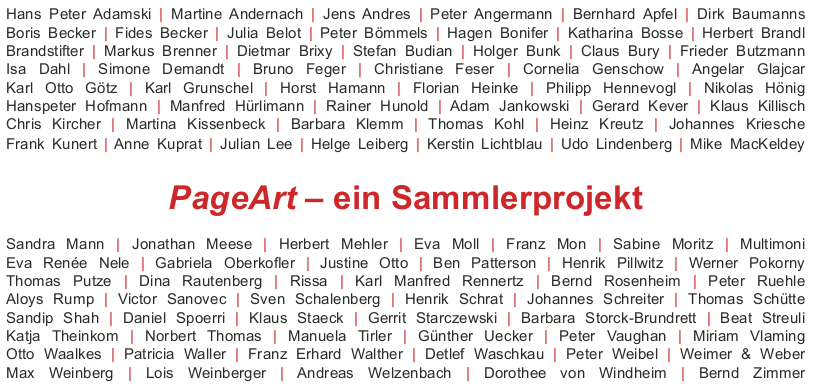 Vernissage mit Einführung von Dr. Carsten D. Siebert. Wie lassen sich Solidarität und dialogischer Austausch zwischen erfolgreichen Künstlerinnen und Künstlern und jüngeren Talenten, die noch am Anfang ihrer Karriere stehen, stiften? Die Sammlung von Jutta Ziegler und Carsten D. Siebert umfasst mittlerweile ca. 110 Werke von 99 zeitgenössischen Künstlerinnen und Künstlern. Bis 05.02.

http://www.kunstraum-bernusstrasse.de/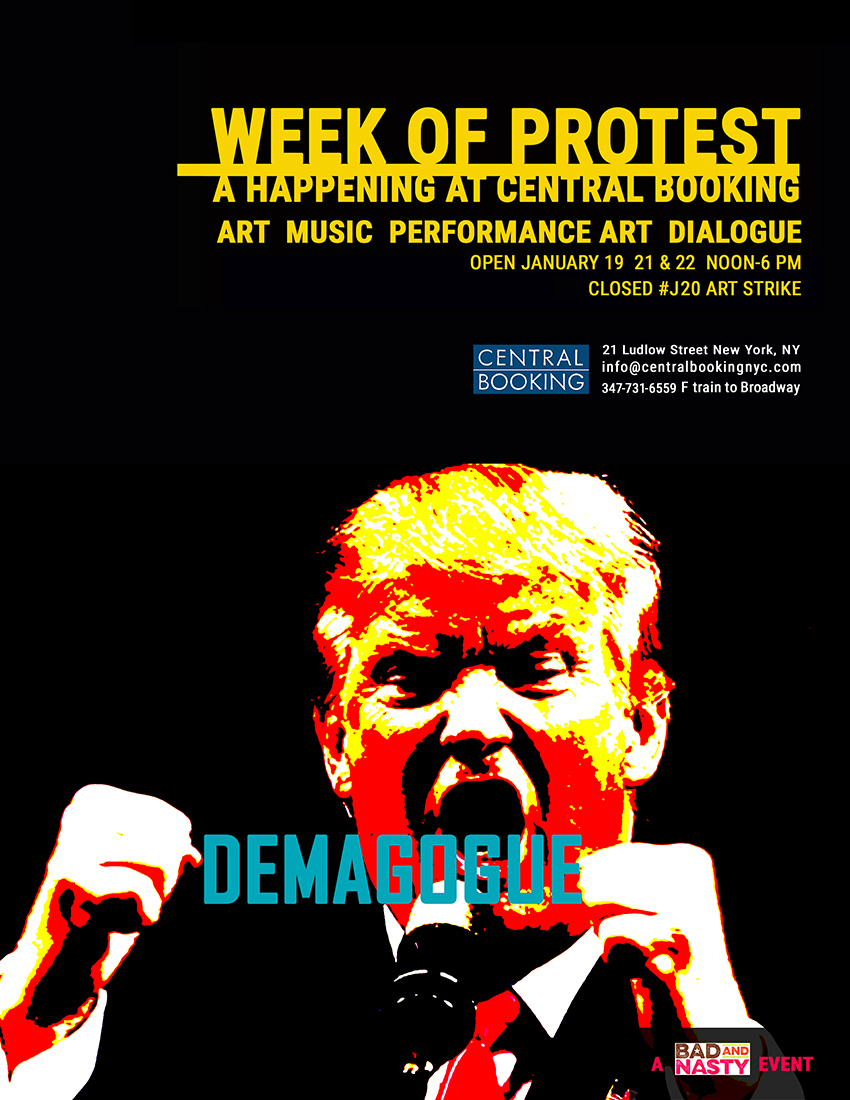 In meinem Umfeld der New Yorker Kunstszene hat die US- Präsidentschaftswahl für heftigen Aufruhr gesorgt und ich habe für die WEEK OF PROTEST zwei LETTER STAMP PAINTINGS sowie das Objekt  "NO TV Simulator" beigetragen. Concetta Abbate, Sally Apfelbaum, Marcy Brafman, Mark Staff Brandl, Brandstifter, Jan Garden Castro, Elena Costellian, Tessa Grundon, Martha Hayden, Art Hazelwood, Robin Holder, Nina Kuo, Warren Lehrer, Sandra March, Dylan McMannus, Margot Niederland, Arthur Polendo, Omar Olivera, Anne Reichlin, Lorin Roser, Marcia Scanlon, Sarah Stengle, Melissa Stern, Ashley Yang Thompson, Michael Kelly Williams, Diana Wege, Robert Zott. In the tradition of 'happenings' of the 1960's, CENTRAL BOOKING will be holding a "Week of Protest" against the incoming presidential administration. The Week of Protest will coincide with the presidential inauguration on Friday, January 20 as well as the "#J20 ART STRIKE" set for inauguration day. CENTRAL BOOKING will join organizations including Hyperallergic and close its doors for the strike on January 20.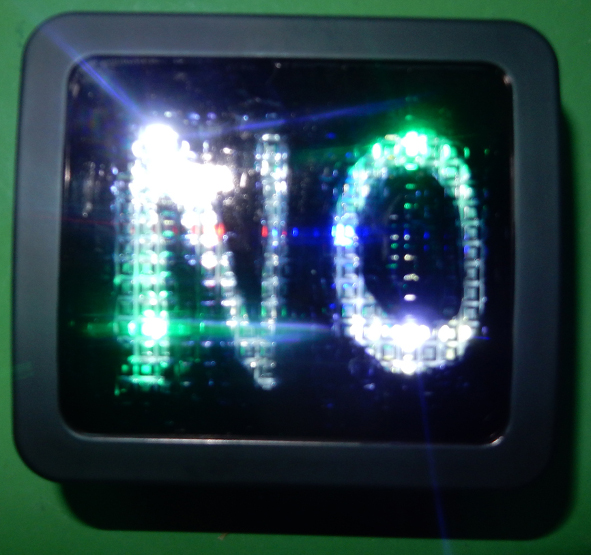 "NO TV Simulator" by Brandstifter

http://centralbookingnyc.com/


New York 2017 Brandstifter Firebird Tour preview
Feb.05:  Troost, Wizards of Oi, concert with Aaron Moore
Feb.08:  Residency Unlimited, antipodes presentation
Feb.09:  CENTRAL BOOKING, "Wasteland?" groupshow
Feb.11:  The Umbrella Factory, PASmusique, Brandstifter CSA-21